Out 'n' About in Wingrove – Stanhope Street
What do you like about living in the Wingrove area?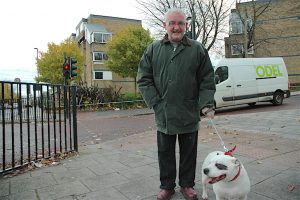 John Youens and dog, Ruby, Northcote Street
I noticed the planters have been tidied up, which looks good. I often take Ruby for walks to the allotments near Gloucester Road, to stretch her legs. And of course, living 5-10 minutes away from Newcastle City Centre, is really handy.
Anne Kelly and dog, Betty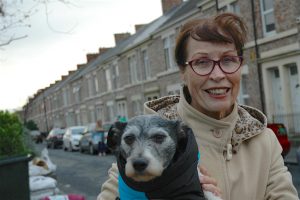 , Stanton Street
I live near some very lovely neighbours.
Karla Loveday and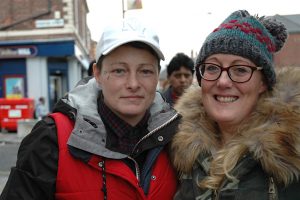 Karen Turton, Stanton Street
We love how close we live next to Newcastle City Centre
Khatoon Khan, Grainger Park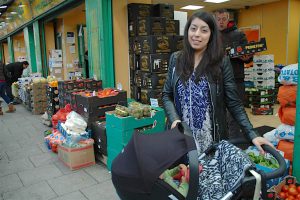 Always visit the shops on Stanhope Street and bring my mum along with me so she can get me some bargains!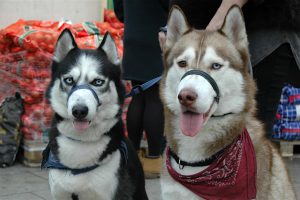 Georgina Llewelyn and dogs, Blu and Deif
Dilston Road
I recently moved to the area from Gosforth because we wanted to live in a vibrant place, bringing the children up, with the plus of being close to our many friends in the area
Louis Thomas, Tamworth Road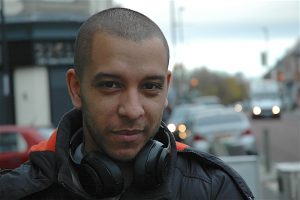 If you look down Stanhope Street, you can see everything you need, all your needs are met. St James' Park is so close, it's within spitting distance! There are 3 great schools in the immediate area. Honestly, I could shut my eyes and know my where I am, and not get run over! (Please don't try this yourself!)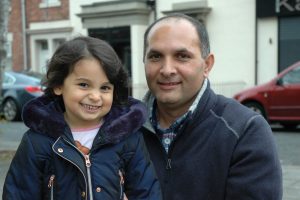 Milorad Orsos and his granddaughter, Anastacia
Croydon Road
I've lived in the area for 17 years, so I know a lot of people that live here and a lot of people know me. It's really good for me that all the shops are so close by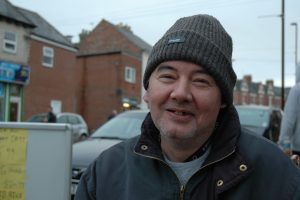 Kevin Harrison, Gainsborough Grove

I love Nuns Moor Park