Swift/Housemartin Survey 2020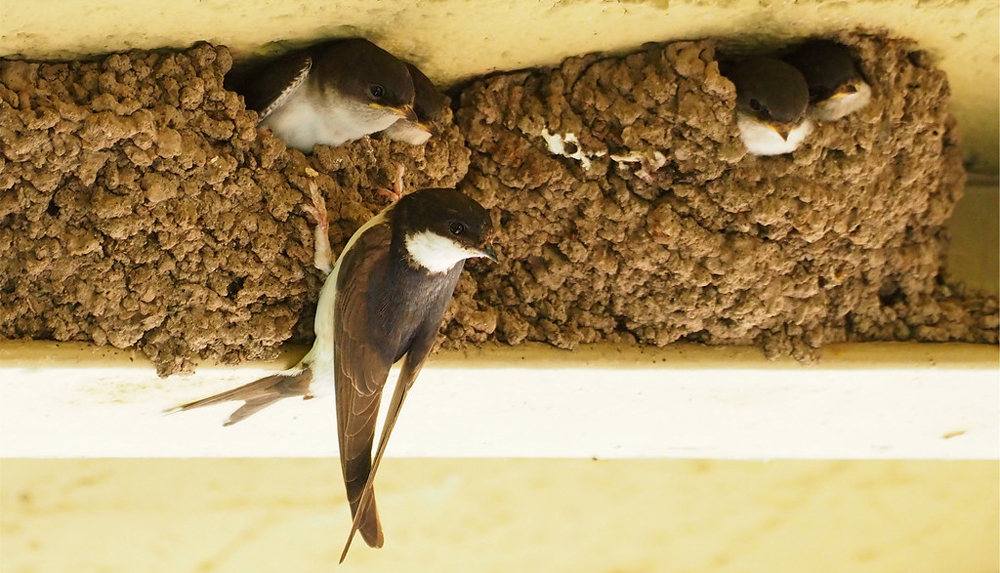 Hi Wild West Enders,
The swifts are back and it's time to get surveying!
Keith Bowey has put together an online training video for us! The half hour video explains all about swifts and housemartins, how to find their nests, and how to survey them. (The video will be helpful for anyone interested in Swifts and Housemartins, not just those who are part of the Wild West End project.)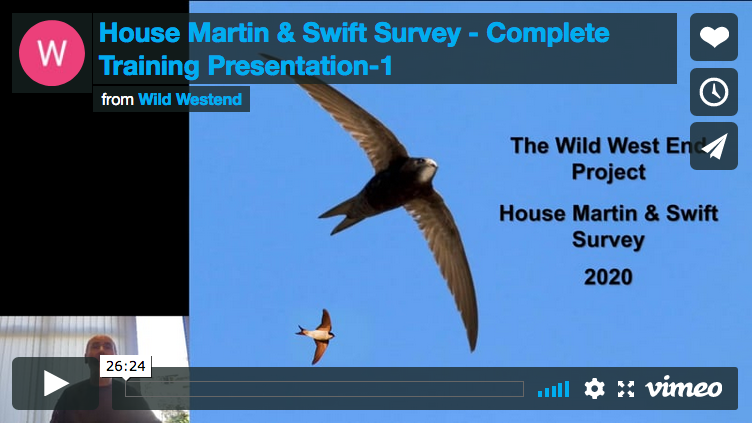 Keith and myself have devised 4 survey routes (transects) across Wingrove and Fenham, using the sightings you all sent in last year to help decide the routes. Each route needs to be walked once a month; mid May, mid June, mid July.
We also need people to collect 'incidental' records, which are any sightings of housemartin and swift activity that you see when you are out (not part of the once a month transect walk). 
Four lovely people have volunteered to take ownership of the routes/transects near their homes during lockdown, but other people can also walk the routes, having more records is always good!
When out surveying please make sure you give other people on the pavements at least 2 metre distance and only survey with members of your own household.
Whether or not you want to record your sightings do watch the video as it is really interesting.
Keith has kindly offered to lend a few pairs of binoculars and compasses to the project. So if you are already involved in the project and would like to borrow them please let me know. 
The project will send out survey packs for any wild west ender who would like them – both for the transect surveys and anyone who wants to collect incidental records, please email wildwestend@greeningwingrove.org.uk with your address.
We may run a Q and A Zoom session for those interested. Please email Ruth at wildwestend@greeningwingrove.org.uk if you would like to take part.
As well as the training video there is a written guide and a frequently asked questions sheet, as well as survey recording sheets. Click on the document links below to open them.
WWE Housemartin and Swift Survey info and instructions
Housemartin and Swift Survey FAQs
Summary Survey Instructions Transect
Summary Survey Instructions Incidental Records
Recording Form for Incidental Records
Recording Form Housemartin and Swift Transect Survey
Summary Recording Form Housemartin and Swift Transect Survey
Watch the video below
main housemartins picture © Michael Mueller 2018, reproduced under CC Attribution 2.0 licence
RH
updated 7 June 2020