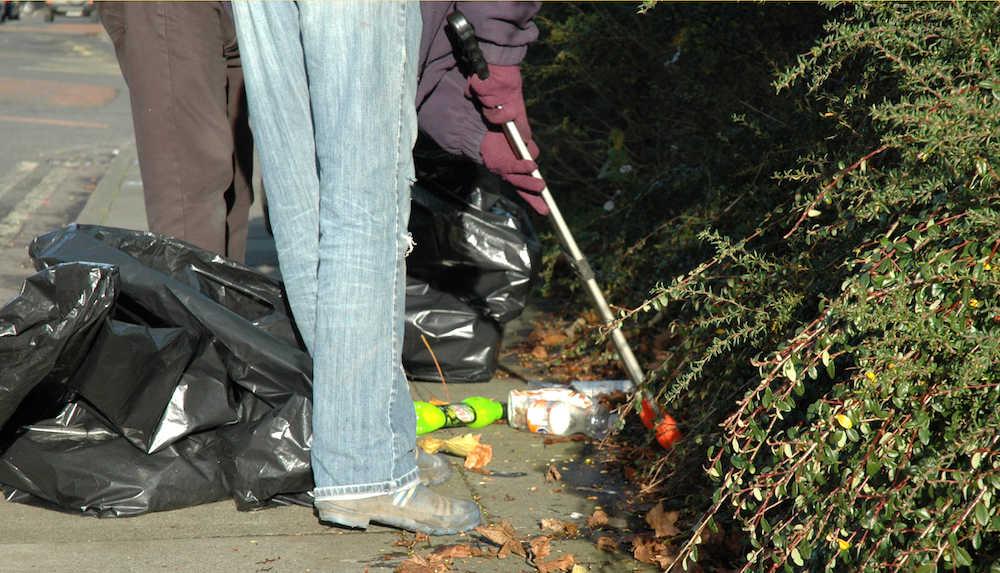 Litter is a major concern for many living, working and playing in the Wingrove and Arthur's Hill area.
Through a dynamic community organising approach (which brings communities together by responding directly to what issues matter most to them), Greening Wingrove & Arthur's Hill has been successful in mobilising regular resident-led volunteer litter picks.
Many other litter picks are also carried out by individual residents, playing a key role as part of the movement to make a real difference to the area.
We meet with the City Council periodically to try to improve our area's waste and recycling services.
We're especially concerned to restore a comprehensive recycling service in the terraced streets. The Council service collapsed and has only been partially restored by offering individual blue recycling bins to those residents who wanted to recycle. The idea of offering recycling bins was put forward by Greening Wingrove & Arthur's Hill, but we think it needs to be more energetically pursued.
For further information, get in touch through our online form or follow our Facebook group Greening Wingrove Action on Litter.
page updated 20 September 2020