Burger Plan Bad For Health
Academics call for fast food drive through plan to be scrapped.
Burger drive through would 'undoubtedly' increase local obesity.
Location will encourage West End young people to consume 'nutritionally poor' food.
Additional impact on those living in residential area nearby.
Two UK experts on the impact of hot food takeaways have called on the City Council to refuse permission for a proposed Burger King outlet on the former police station site on Westgate Road.
In an eight page submission to the City Council's planning committee, the Newcastle University academics draw attention to the potential impact such a development could have on local obesity rates, air pollution, young people's health and noise levels.
Impact On Nearby Residents
They are critical of the location for the proposed development next to residential properties, saying that nearby residents should be able to expect 'some level of amenity' due to "living outside of the designated District and Local shopping centres and being set back from the busy street frontage."
Fumes and extraction equipment would have a particular impact on those living close to the site during the late evening and early morning, "greeting local residents as they awake with smells of cooking burgers".
"The takeaway/drive through element of the proposal would generate a new, close-up, level of noise associated with deliveries and waste removal, (probably taking place outside of the given opening hours), parking, queuing cars and general manoeuvring into, out of and around the site."
The site would also generate litter and "the drive through facility would generate car exhaust fumes, compounding the level of air quality in the nearby residential area."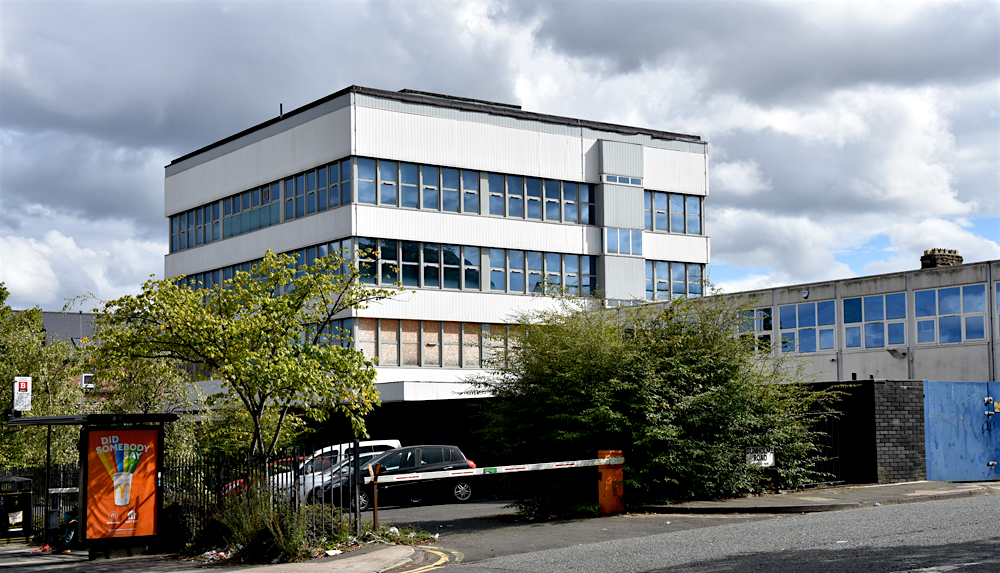 West End Health
The academics, Tim Townshend, Professor of Urban Design for Health, and Teresa Strachan, Senior Lecturer in Town Planning, are recognised UK specialists on the impact of hot food takeaways and 'obsogenic environments' which encourage people to become overweight.
They say a fast food outlet on the site would have wider negative impacts on West End health and "undoubtedly exacerbate the obesity problem in this area."
"Food served within fast food burger outlets tends to be nutritionally poor and energy dense – high in fat, sugar and salt content."
Young People
There is a particular risk for young people in the area, they say, and it is 'significant' that "the position of the proposed drive through is in easy reach of four schools and bus stops used by children for schools further away, in an area with the highest obesity levels both in the City and in the North East."
"Access and availability are key factors associated with fast food consumption and this has been shown to be particularly so for older children."
Deprivation
A further health impact arises from the location of the site in a deprived area. They point out that Elswick is the third most deprived of the city's 26 wards, with the highest number of deaths from circulatory disease in under-75s.
Research has also shown that takeaway outlets cluster in areas of social deprivation, adding to health inequalities.
This is so on the West Road, which has been labelled a 'toxic high street' by the country's Chief Medical Officer – a deprived area where clusters of unhealthy uses (such as fast food, betting shops, 'pay-day' lenders) have been allowed to become established, with a considerable impact on local health.
The applicant has failed to address these issues, they argue. "There is an absence of any evidence in the application that addresses the likely impact of the proposed restaurant/ takeaway and drive through on the health of the local community."
Application 'Unacceptable'
"The proposal does not contribute to a healthy living environment, nor does it involve the control of unhealthy eating outlets, nor reduce the impact of climate change and for these reasons the application should be considered to be unacceptable."
"The City Council must take a stance on reducing childhood obesity and more broadly reducing health inequalities across the City and refuse this application"
Find Out More
You can find out more about the planning application and read what local people are saying about it on the Council website.
A final decision on the application is expected no later than 5 October and could be considered at the next scheduled planning committee meeting on Friday 18 September.
GH 28 August 2020