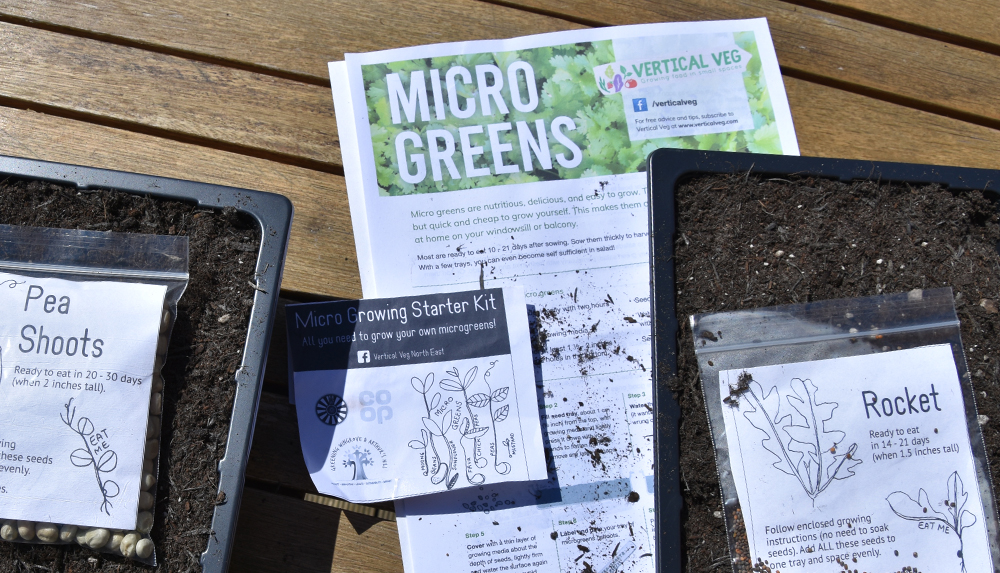 CO-OP Helps Greening Wingrove & Arthur's Hill
Shopping at the Co-op and buying Co-op branded products can now help Greening Wingrove and Arthur's Hill raise funds for our vertical veg growing work. We're over the moon that the Co-op is to spend the next year helping us with financial support through their Local Community Fund. 
This means that Co-op members who buy Co-op branded goods in Co-op shops can devote 1% of the value of their purchases to Greening Wingrove.
Any money raised in this way will assist our partnership with Vertical Veg North East to continue and expand the vertical veg growing programme. The fund went 'live' from 27 October 2019 and continues until 24 October 2020.
The Co-op has advised:  'Encourage your supporters, volunteers friends and family to become a Co-op Member if they are not already members.'
They can join online at https://membership.coop.co.uk/new-registration
Once you use your Co-op membership card, sign up to support Greening Wingrove as a local Cause on the Co-op's membership website, (https://www.coop.co.uk/membership). Your 1% will start to generate money to support our work.
If you are already a Co-op member then when you visit the Co-op membership web page, just Sign In to your account in the top right hand corner of the page.
[NB: we're under Wellbeing on the Causes menu but if you live in an NE2 postcode you may have to use a drop-down menu to widen your area of search)
Our nearest Co-op shops are on Cedar Road (corner with Two Ball Lonnen), Market Street (city centre), Newcastle University (side of the King's Walk Students' Union building).  But trading with any Co-op Group shop anywhere will feed your 1% through to your chosen Cause.
updated 28 July 2020