Greening Wingrove Joins Search Newcastle for the Day
A wonderful charity providing services in the West of Newcastle for older people.
 Search is a charity that provides services for older people and their carers in the West of Newcastle. They are based on Adelaide Terrace in Benwell. They offer a range of community activities, groups, one-to-one support, volunteering opportunities, advice and help with claiming benefits and accessing services. Most of their services are for people aged fifty and over except for their advice and information work which is for people over pension age and for carers of pensioners.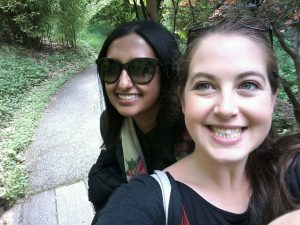 Greening Wingrove's Abi and Johurun decided to join them on one of their Summer Day Trips…
Johurun and Abi went along to get a feel of what Search does and to meet some new faces on their recent trip to the botanical gardens in Durham on the 12th July 2016. They had an amazing time! They met lots of fabulous people and by the end of the day their faces were aching from all the chatting and laughing that they had had that day. The botanical gardens were beautiful too! Well worth a visit! Here are a few pictures from their lovely day out.
To see how you can get involved with Search check out their website:
http://www.searchnewcastle.org.uk/
or visit them at 74 Adelaide Terrace in Benwell.