Greening Wingrove CIC Members' Update 28.11.16
The Greening Wingrove Community Interest Company (CIC) is a community co-operative that aims to improve the appearance and social ambience of its area in the West End of Newcastle upon Tyne with the intention of creating a sustainable, inner-city garden suburb, reflecting the diversity of its population as Newcastle's 'Rainbow Ward'.
Not already a member of the Greening Wingrove CIC? Find out more HERE
Next Arthur's Hill Litter Pick, Saturday 17 December, 11.00am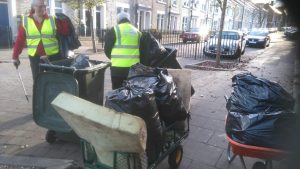 Our next monthly litter pick in Arthur's Hill will take place on Saturday 17 December 2016.  We'll be in Sidney and Gainsborough Groves, and Crossley Terrace, meeting at 11.00 am at the Studley Terrace end of Gainsborough Grove.
For more details of this and a number of other litter picks, contact Katrina Jordison, Community Organiser, via: katrina.jordison@corganisers.org.uk
Katrina is also planning another community meeting about the Greening Wingrove anti-litter campaign, and will be starting our independent monitoring of the City Council's new communal bins that are being installed in terraced streets' back lanes.  If you'd like to help Katrina, do get in touch.
Greening Wingrove CIC Annual General Meeting and Board Elections, Saturday 10 December 2016
We're starting to plan our next AGM which is set for Saturday 10 December 2016 at 12 noon (slightly later than previously indicated). The venue will be the Pavilion at the Greening Wingrove Bike Garden.
There'll be food and activities – including seasonal decoration making – in the Bike Garden after the AGM.
If you are interested in becoming a Director of the CIC – contributing to our role in forward planning of the organisation, or even bringing a specific skill to the Board, or are just interested in what we're doing – then please do get in touch for a chat via: nigeltodd@phonecoop.coop
And for anyone who is interested in becoming a member of the CIC, there is a membership form on the Greening Wingrove website at: https://greeningwingrove.org.uk/why-its-good-to-join/
TREE PLANTING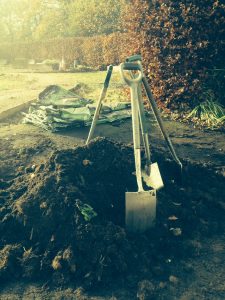 We'll be working with the WEA Greening Wingrove Project to plant a lot of trees up to next March.  If you are interested in having a free tree, or would like to help with the planting sessions, please contact Andrew Teasdale via: ATeasdale@wea.org.uk